How we recruit at KeyCore
We want to make sure you can prepare, and feel safe during our recruitment process. Therefore, we suggest you read about it here in advance. We may occasionally need to deviate from the process, but in such case we will do our best to inform you along the way.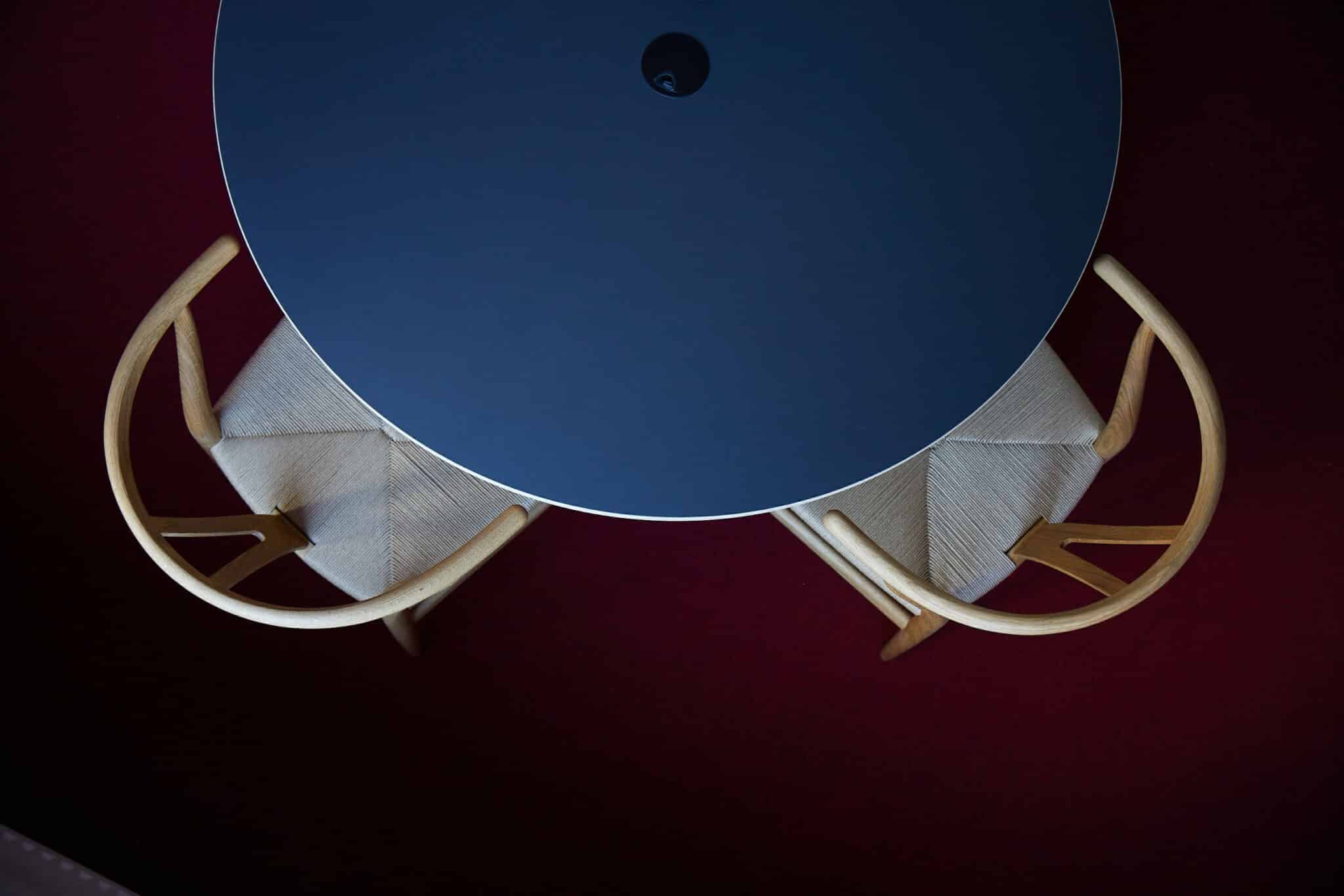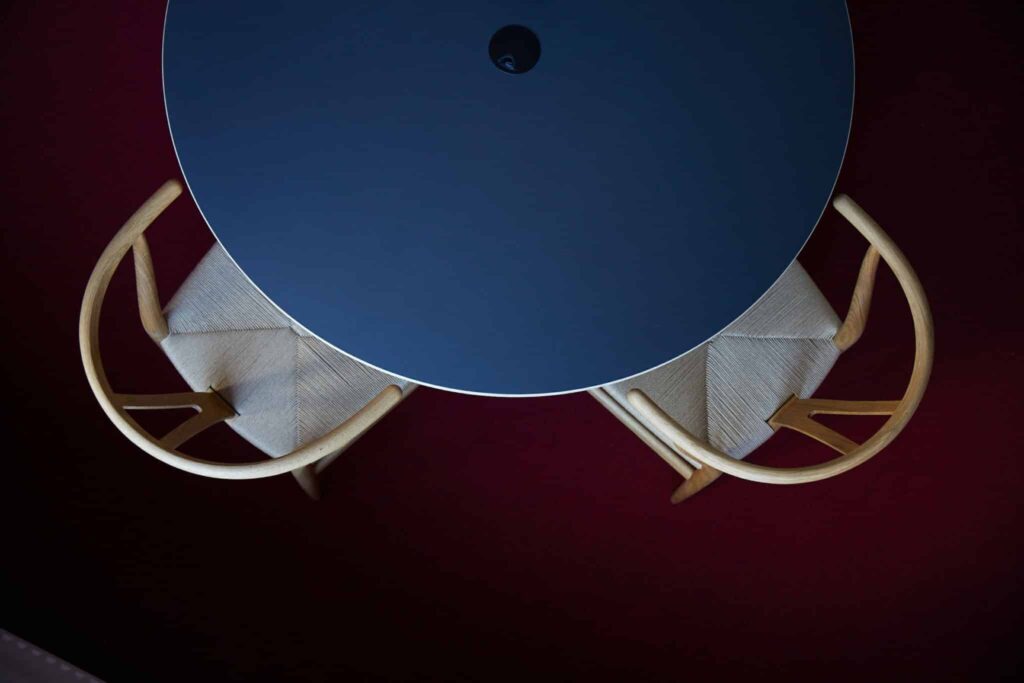 Overall, the process has two purposes, which we seek to solve in an informal and open approach. On the one hand, we need to find out if you have the right skills, and whether you would fit into our team, the culture, and our way of working with customers. On the other hand, we emphasise assessing whether you will be able to thrive and develop, and thus continue to be happy to be with us.
On your side, you should of course assess for yourself whether the framework and conditions, we offer, would make you feel motivated to work with us. So feel free to ask all the questions you want. You are also always welcome to contact us between conversations if something on your mind needs clarifying.
The first contact
No matter if you have applied yourself, or you have been contacted by us or a recruitment agency, we will always start with a chat over the phone. We do this to assess whether it makes sense for us to proceed with a formal interview.
1st interview
In case we decide to move on, we will arrange a 1st interview online via Teams. In this way, both parties save some time. During the interview, you will hear a presentation of who we are, what we do, and how we do it. Conversely, we will ask you to tell us about your competencies and your expectations for a possible new job.
2nd interview
If we mutually choose to move on, you will be invited to visit KeyCore. It gives a better impression to meet each other face to face, and at the same time you can experience our lovely office, and thus get a sense of what it is like to work with us.
Before the 2nd interview, you will be asked to complete two analytical questionnaires from People Test Systems. One is focused on your personal profile and the other is an analysis of your logical skills. Note: These are NOT stop tests.
The personal analysis does not go into depth with your personality, it only measures your behaviour. The logical analysis gives an indication of how you naturally work, how to best hand over tasks to you, etc. We use these analyses as tools for our dialogue with you, because they give us a basic insight into who you are. We spend about an hour on this, and the feedback on the analysis always takes place in private with only you and our HR manager. We don't want to put you in front of a panel to talk about these matters.
Sometimes we ask candidates to prepare a case that we define, and which the candidate is expected to spend no more than an hour preparing. If you are asked to prepare a case, you will have the opportunity to present what you have come up with at the 2nd interview, and we will have a dialogue about it. Our focus won't necessarily be on the result of your case, as we find it much more interesting to hear about your thoughts and priorities about the case.
Then, of course, we would want to discuss both sides' expectations regarding capabilities and desires. Finally, we hope to agree on when we should talk again. Some needs time to reflect on it, and others want decisions as soon as possible. It's up to you how we go about it.
If we decide to offer you a contract, we always ask for your permission to contact two of your references, just as we will ask to see your criminal record. Your references could be a former manager and a colleague or the like. The criminal record is mandatory because some of our customers require us to check on this.
When we agree on the terms of your contract, you will receive it for a digital signature with MitID via a system called Penneo.
Frequently asked questions
We aim to make our recruitment process simple, safe and transparent for everyone. Therefore, we have collected some of the questions we are often met with.
Of course, we would love to read it if you write an application, but we actually think it gives a better picture of who you are if we have a short talk on the phone after you have sent us your CV.
Good education will always come in handy, but many of our talented colleagues does not have a higher education. So please do not hesitate, as long as you have your professional skills, we would love to hear from you, regardless of how you have achieved them.
That you have worked with AWS, that you can code, and take an interest in how both can solve a business problem. And certainly not least that you are a good colleague who likes to make others shine.
We need more colleagues on an ongoing basis, so there is no need to wait with your application. Then we can later agree on the details of when you start.
No, by no means. It just tells us something about your working behavior, since most people behave differently at home and at work. We use the analysis, partly because it can make it easier to get around different topics, and partly to make sure we have a common perception of what motivates you and how you prefer to work.
The length of our process varies and often it depends on what the candidate prefers. We have concluded recruitments within a week and others have stretched over several months.
Together with the personal (behaviour) analysis, the cognitive analysis gives us a picture of how you prefer to work, how you need new tasks handed over, and what type of tasks you prefer.
Yes, anything else would be unfair. The result of such analyses are worth nothing without a dialogue, so you will be invited to sit down and talk it all through with our HR manager who is certified in these analyses.
It is important that you do not perceive neither the analyses nor the case, you may be asked to solve, such as an exam. Of course, we know that it can feel that way, but you should also know that we do not primarily focus on your specific results or on how much you managed to answer. It is your actual solving process that we are interested in. What did you think, what pleased you, and what challenged you, what would you have liked to spend more time on, etc. All that is what we'll talk about when you have submitted what you have achieved or have been able to solve. So please don't panic if you get stuck, you are always welcome to call us along the way, or we can talk about it afterwards.
First of all, you should know that it is completely normal to get nervous! We have experienced this many times and can look past it. We would suggest you tell us upfront, because often everything feels a little easier after you have put it into words.
We do our best to keep the whole setting around the conversation informal and relaxed. With us, it is only natural to laugh and make mistakes – we all do.
Yes, certainly, that's a great idea. Just let us know and we'll find someone to call you.
A job reference is a person from a previous employer. Typically, it would be someone who held a leading role to you, but it can also be a former colleague of yours. We ask for permission to talk to referees because it often gives us different angles on who you are than what is apparent during the recruitment process. We never contact a referee before you give the green light.
We have to see your criminal record because some customers require us to vouch for the fact that we have checked it. We never show your criminal record to any external, but we must be able to confirm that we have seen it. If your record is not "clean" then we'll have talk about it.