The perfect mix of local specialists and global experts
Let's work together to ensure the best Cloud operations for your workloads. KeyCore Managed Services is a flexible service concept, which is easily adapted to individual needs. Based on best-practices from both AWS and KeyCore, we will work with you to define exactly the setup that fits your needs. We take responsibility for the monitoring of your systems, and we react proactively when patterns change. In this way we stand ready to act in case of emergency. Always. Around the clock, all year round, and we are always on duty.
When the entire data centre is an API, the role of operations changes and it no longer makes sense to keep technical silos that can only control a part of the solution. Therefore, all our resources are "full stack" - understanding both the network and the application architecture. Our offer is your opportunity to leave your operations in safe hands - without losing your freedom or agility in building the solution.
Cloud operations as they were meant to be
No matter where you are on your Cloud journey, we are ready to take you forward faster
The leading AWS specialists in this country
As Denmark's leading AWS Partner, we ensure our customers optimal and individual solutions that help them take advantage of the many opportunities in AWS. These options are available throughout the entire life cycle of your product.
Internal expertise and best-practices from AWS
We combine the best of both worlds - the local specialists who, in collaboration with you, ensure exactly the solution you need, based on the global experience from working internally in AWS. With this conjunction, we are always available, always on guard, always ready to help and always focused on making sure your solution works as it should.
Unique opportunities for security and compliance
In collaboration with AWS, we have developed a number of unique services based on AMS to make certain even the most critical solutions can be operated without compromises. The model we offer will ensure you full control of security and data protection, while we provide you with the tools to comply with exactly those requirements set for you.
Let us handle operations - so you can handle your customers
Let us be the ones who ensure you take advantage of all the advanced monitoring options available in AWS, while leaving it to us to react on surveillance alerts, and let us make sure your backup runs properly. Then you can be the ones who focus on your customers.
We know how to ensure that your specific solution can be onboarded fast, operated stably, safely and with a focus on constant availability

Step 1 - Analysis
Together with you, our specialists will analyse your solution and identify the optimal way to operate it. In case we recommend any elements be changed, we will of course help make this happen. In this phase we select the SLA for each account to be onboarded and scope the transition project that onboards your accounts.

Step 2 - On-boarding
In collaboration with you, we carry out a short project (usually 4-6 weeks) to ensure that your solution is on-boarded and you can follow along all the way. We arrange regular meetings and "gates" before we move on, and only when you accept that we are ready, we will activate the service.

Step 3 - Operation
Our advanced automation will ensure that all new services you may use after on-boarding are also monitored, and we will continuously make certain that everything works as it should.
When an alarm goes off, it will be real people who respond to them. Our response SLA goes all the way down to 15 minutes for critical alarms.
How we deliver value for your business
This is how KeyCore would safely and efficiently convert and operate your business solution in the Cloud
Several studies have disclosed what managers of large companies think about executing their IT operations in the Cloud. Typically, they would prefer to:
Elevate their operational performance
Become more customer-oriented
Realise their business potential
Increase speed – among other things of innovation
Reduce costs – both in IT and in the rest of the operation
But they also have concerns:
"Do we have (access to) the necessary Cloud skills?"
"Is security OK?"
"Will a conversion to Cloud go as planned, and will we achieve those benefits, which were the reason for switching?
To meet these wishes and concerns, KeyCore offers a setup that will ensure your company maximum safety in terms of security and reliable operation.
KeyCore Managed Services are built on a foundation of AWS Managed Services, which is Amazon's second-to-none operating service. With KeyCore Managed Services you gain access to:
Local specialists who know and understand your set-up and who have the technological expertise to help your business reap all the benefits of your Cloud solution
AWS Managed Services is a world-class technical back-office support concept. AWS Managed Services can monitor your system, anticipate problems and intervene quickly in case of stoppage.
With KeyCore Managed Services, your company obtains both local support and a default international service backbone, which provides maximum assurance that your system is in optimal operation
AWS Management Services (AMS) meets most companies' needs
Intuitively, most people would think that the more complex a company's IT solution is designed, the harder would switching to another platform turn out. This used to be a rational rule of thumb. But many find themselves pleasantly surprised when they become affiliated with AMS, because this is indeed a unique service, which ensures efficient and secure conversion and operation within a Cloud solution for large companies.
Conversion and operation of solutions at scale
As an AWS partner, KeyCore can offer your company access to the most skilled local experts and specialists within the field of AWS. These are people who, with AWS tools at hand, can guide you and execute best practices with automations, skills and experience. We offer guidance based on your native IT environment and your applications.
We can proactively and preventively help you reduce your risk without limiting your flexibility, and hence enable you to stay focused on innovation and development of your business. AMS helps your team monitor operations, detect incidents, ensure high uptime, manage security, back up and monitor your costs.
What would your business gain with AMS?
A subscription to AMS includes a wide range of services and features. Among others:
24/7 Service Desk in English and Danish
Safety management
Monitoring
Cost optimization
Dedicated DevOps teams
Backup & DRP Management
Reporting and log registration
Patch Management
Compliance & Government
Capacity management
Overall, you would gain advantages in these 5 key areas always relevant to IT:
AMS is very much about automation and the benefits this provides: fewer human errors, higher speed, greater precision, and significant cost savings. AMS customers save an average of 10-15% per year on their AWS operations. The more you choose to automate IT, the more your employees and our support teams can focus on solving your customers' requirements and creating improvements.
AMS provides operational expertise for security monitoring and problem solving. AMS reduces your ongoing risks by leveraging AWS best practices and a broad suite of AWS-native tools. Furthermore, a number of safety mechanisms will monitor operations in order to prevent errors. More than 150 safety routines and checkpoints are currently incorporated into the AMS.
You will experience structured reviews; your IT rules will be checked, and risk assessment is performed on an ongoing basis ensuring mitigation measures are initiated promptly. AMS will monitor your solution 24x7x365 with proactive alarms and end-to-end handling of any incidents.
AMS can scale your company's operational capabilities while helping you stay protected in the ever-changing security landscape. The AMS operating model is based on an intelligent learning mechanism that evaluates workloads and pipelines against the security policies that apply at any given time.
AMS will help you comply more quickly with the current requirements and with those that will come in the future. AMS has obtained certifications and attestations in relation to PCI-DSS, HIPAA, HiTrust, GDPR, ISO, SOC 1, 2 and 3. And we are pre-authorised to handle workloads that require FedRamp Moderate.
KeyCore is a recognised international Amazon partner within Managed Services, and the overall solution we offer is fully integrated. Hence, your company is covered with technical monitoring, support to configuring, and developing your applications.
Pay according to use
One of the main reasons for businesses choosing to work in the Cloud is that the costs are related to the actual consumption – instead of moving in spurts each time an internal tech stack needs to expand.
KeyCore Managed Services and AWS Managed Services operate with exactly the same principles. With us, your costs are always directly related to how much you use the Cloud systems, and based on continuous monitoring.
Documented results
Amazon's AMS program continuously measures the actual performance progress that each company is experiencing. Among the measurement results are:
80% of all incidents are proactively detected and notified
1,350,000+ documents are executed every month, and approx. 97% are automated
Companies that subscribe to AMS achieve 10-15% savings on the running costs of AWS
Do you want to know more about KeyCore MS and how to safely convert and operate large solutions in the Cloud?
Don't hesitate to contact us at KeyCore and learn more about how we, with Amazon as your powerful backbone, can ensure you a safe and efficient scaling of your business whenever you choose to switch to the Cloud.
When possibilities are almost endless, it is crucial to have a partner who has in-depth expert knowledge. Not just in opportunities and benefits, but in challenges.
AWS Managed Services can offer two operating plans to meet your needs: 1) AWS Managed Services Accelerate for your new and existing AWS accounts via detection controls, giving you full control and flexibility to use AWS as you always have, and 2) AWS Managed Services Advanced with preventive controls via a change management system within an AWS-managed landing zone. It provides a complete, operational solution and swaps some flexibility for increased operational rigor to protect your critical business applications.
AWS Managed Services can accelerate your Cloud adoption by providing a full range of operational services that will increase your infrastructure management capacity, and support your existing operational processes. By leveraging AWS services and a growing library of automations, configurations, and guidelines, we provide an end-to-end operational solution for both new and existing AWS environments.
AWS Managed Services offer a pay-as-you-go approach to Cloud service pricing. With AWS, you only pay for the individual services you need and only as long as you use them. The cost of AWS Managed Services is calculated on the number of instances and usage fees for all other AWS services within the accounts we manage.
AWS Managed Services is designed to operate via APIs, enabling integration of the service into a wide range of existing IT Service Management (ITSM) systems and development platforms. A standard integration with ServiceNow is provided for AWS Managed Services Advanced, while AWS Managed Services Accelerate customers can use AWS ITSM integration. Integrations can be performed by AWS Professional Services or an AWS Managed Services Partner.
AWS Managed Services follows the Information Technology Infrastructure Library (ITIL*), the popular IT service management framework used by enterprises. Many of the underlying AWS services managed by AWS Managed Services are certified. AWS Managed Services is certified for HIPAA, HITRUST, GDPR, SOC, ISO and PCI.
* ITIL® is a (registered) trademark of AXELOS Limited. All rights reserved.
AWS Managed Services supports AWS infrastructure and services used in traditional, modernized, and Cloud-optimized workloads. We support the full range of AWS services and assist up to and including the operating system on Amazon EC2 instances. AWS Managed Services conducts the operations of AWS infrastructure, including AWS cloud resources running on AWS Outposts on-premises deployments.
AWS Managed Services (AMS) provides monitoring, incident detection, response, and remediation of AWS infrastructure and security incidents. Furthermore, AWS Incident Detection and Response is an addition to Enterprise Support that offers 24x7 proactive monitoring and incident management for enrolled or onboarded workloads.
AWS Managed Services (AMS) specializes in managing AWS infrastructure and services. AMS does not operate or configure your applications but can work with application teams to develop application-specific health monitoring through standard AWS services such as Amazon CloudWatch. By leveraging AMS, you can keep your AWS resources focused on innovation instead of undifferentiated operational tasks. For custom and packaged applications, we have a community of AWS partners who provide application management as part of their portfolio of services.
AWS Managed Services (AMS) meets you where you are on your Cloud journey. Whether you're considering moving to the Cloud, migrating, or have workloads running on AWS, AMS can expand your operational capabilities. AWS Managed Services Accelerate works with your existing AWS accounts and workloads, and can help you work fast. AWS Managed Services Advanced can also assist you through your operational planning and decision-making, and operations will begin once we have implemented our managed landing zone and the first workload has been migrated.
AWS Managed Services (AMS) offers flexibility in how you interact with AWS resources. Customers using AWS Managed Services Accelerate can interact with AWS services as they do today, and thus leverage AWS APIs, AWS Console, AWS Command Line Interface, through AMS Console, or any existing ISV integration. Customers using AWS Managed Services Advanced will interact primarily through the AMS change management platform using AWS CloudFormation Templates. However, your company can also leverage Developer Mode to interact with services directly in your Dev Test accounts, and you can even provide services for select AWS services that benefit from direct interaction via the AWS console or APIs.
Yes, customers using AWS Managed Services (AMS) Accelerate are free to use the AWS Control Tower to deploy and manage their configurations and landing zones. The AWS Control Tower can be used with AWS Managed Services Advanced after AMS has created a landing zone including network, logging, and application accounts.
AWS Support provides a mix of tools and technology, people and applications designed to proactively help customers optimize performance, lower their costs, and innovate faster. AWS Support addresses requests ranging from answering best practice questions, configuration guidance, all the way to break-fixing, and problem solving.
AWS Managed Services (AMS) helps companies adopt AWS at scale and operate more efficiently and securely. We are able to execute operational best practices on behalf of the customer through specialized automations, skills, and experience that are contextual to their environment and applications. We provide proactive, preventative and detective options that raise the operational bar and help reduce risk without limiting agility, allowing customers to focus on innovation. We are expanding customer teams and operational capabilities, including monitoring, incident detection, security, patching, backup and cost optimization.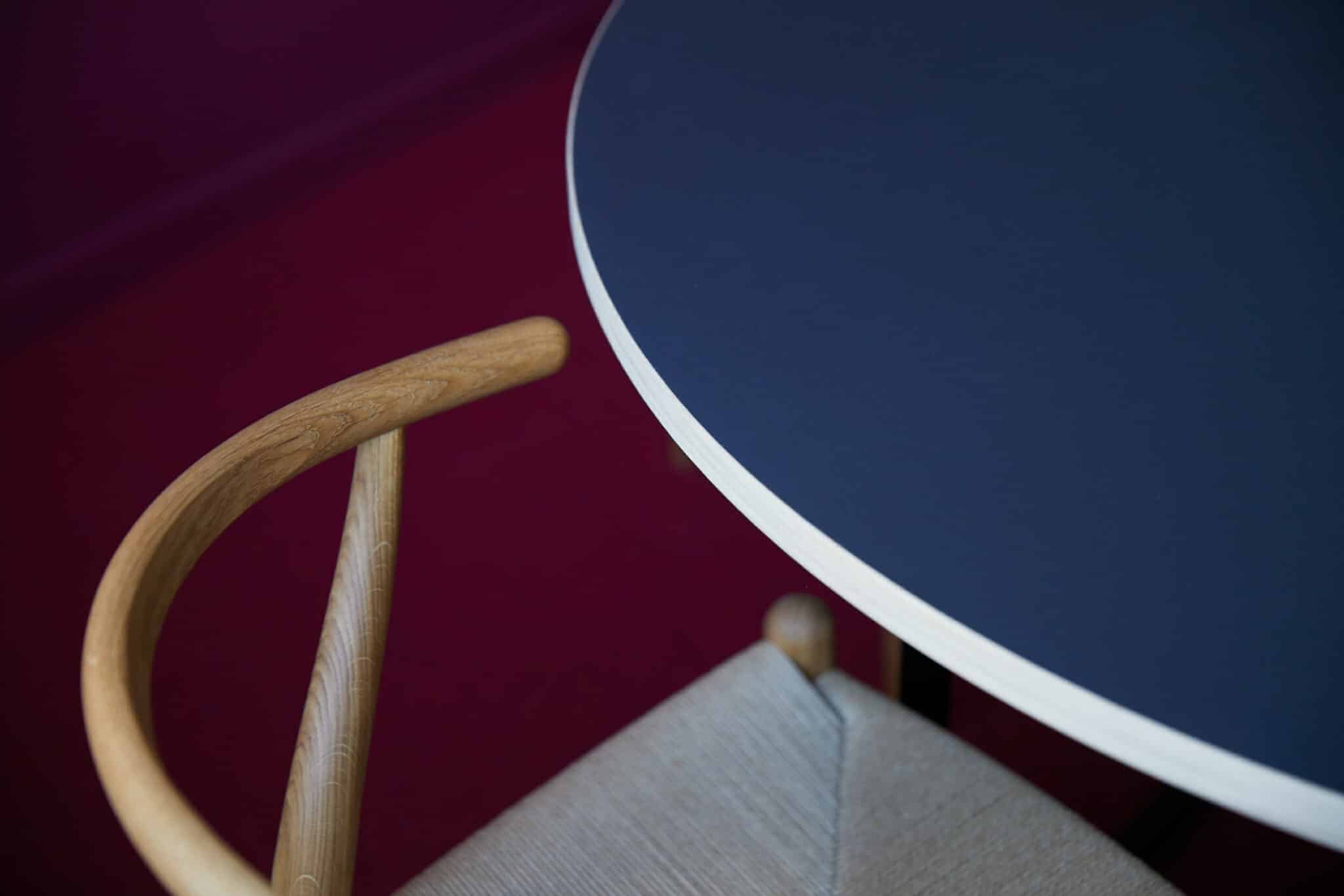 Flexible prices, low-commitment and individually tailored solutions
Choose the service level you need, and let us help you define exactly how it could fit into your particular organization. We handle everything from single-server solutions, to complex setups with many thousands of servers.
Learn more about how we do it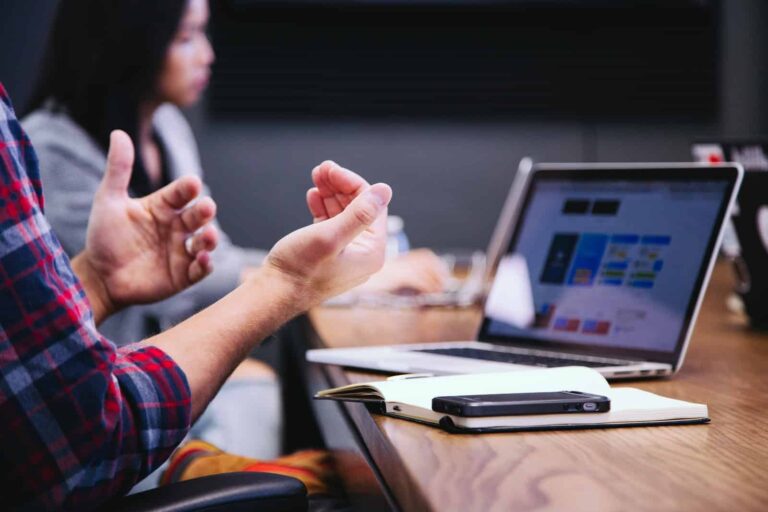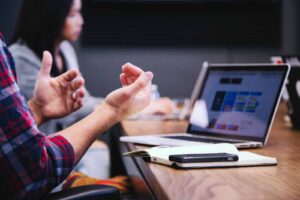 KeyCore Managed Services is a collaboration between KeyCore and Amazon Managed Services (AMS). Here is more to the nature of AMS, and how you can benefit from this service.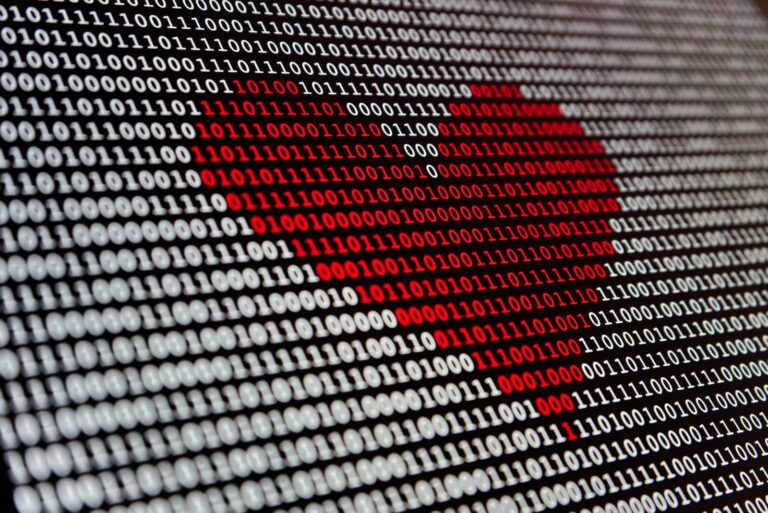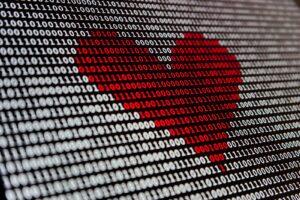 We offer a range of unique services that help you ensure your data stays in Europe, that can only be accessed by you, and that helps your teams avoid configuring services incorrectly.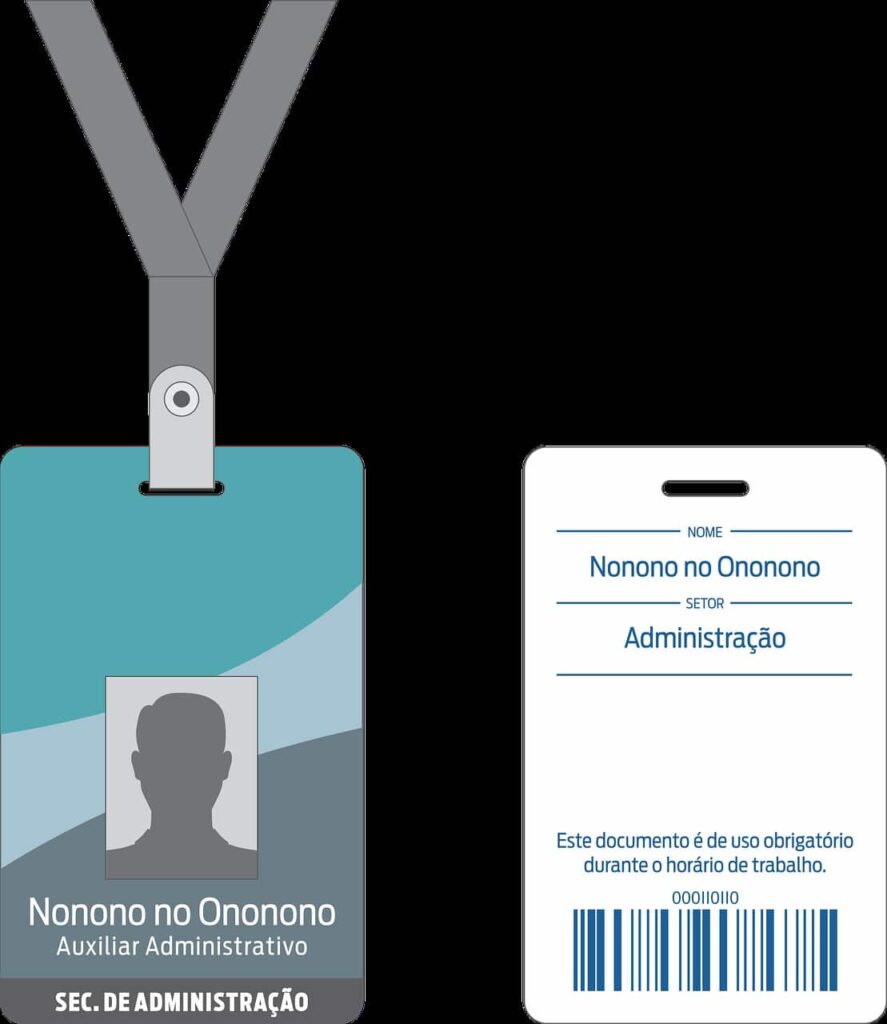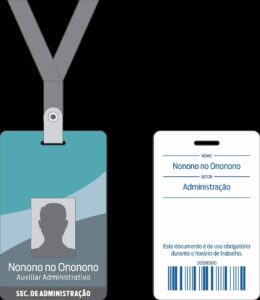 With our unique Compliant Cloud product, you have the opportunity to combine the best of AMS with named, trained DevOps resources who work within your internal processes
How to get started with KeyCore Managed Services
We know what it takes. We have tried it before and have a fixed process for how we ensure you exactly the solution you need. Through a series of workshops, we help you identify needs, expectations and division of responsibilities. Then we prepare a project plan for your approval, and finally we ensure that your solution is on-boarded exactly as agreed.
Our well proven on-boarding process ensures fast and secure on-boarding of all kinds of solutions